Our Financial Services
Financial services serve our broader economic interests by providing a comprehensive range of solutions and financial management options. We work closely with banks, credit unions, credit-card companies, insurance companies, accountancy companies, stock brokerages and so much more. As a result don't hesitate to review a more compressive list of our services and related details below.
Debt Consolidation
Debt consolidation can generally be a good idea if you maintain good credit which can qualify you for better terms than what you may currently have and you can afford the new monthly payments. Learn more by clicking below.
Purchases
Purchases can be a challenge for most of us. Whether you're planning to buy a car, renovate your home or even take that dream vacation, funding large purchase or major life events can be exciting. However, managing the short-term liquidity needs for a big purchase with your longer-term financial priorities can be a difficult task. Learn more by clicking below.
Refinancing Services
Refinancing is simply a process of paying off an existing loan and replacing it with a new often loan – often with lower rates, to access equity or to consolidate debt such as credit cards with high interest. For further details, please click below.
Rental Property Investment
If you're considering the purchase of property for investment purposes, you'll likely need a professional service to help secure financing and act on your behalf. For that consideration, you'll likely find yourself wondering whether it's worth the time and effort of using a mortgage broker service. Click below to learn more.
Download My Application
Our Apple and Android app makes it easy to stress test your mortgage, estimate closing costs, compare options side-by-side, search for the best mortgage rates, email summary reports and is available in several languages including French, Chinese, Hindi and Spanish.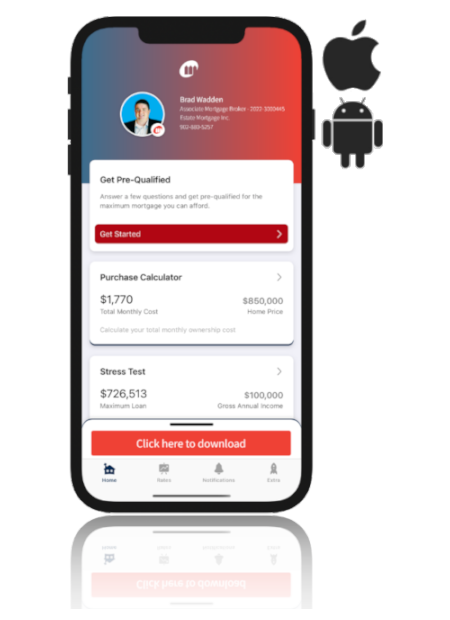 Second Home Purchase
If there's a family get-away cottage in your dreams, or a student condo in the near future, it might be a good time to get serious about a mortgage plan to make it happen. Feel free to call, text or use my quick contact form to get started talking me. Click below for more.