Dartmouth Mortgages
All us of here at The Mortgage Centre absolutely the City of Lakes, a very welcoming, warm destination with a fascinating history, plenty of great outdoor adventure, as well as an amazing local food scene, and big-box shopping, and of course, the unique Downtown Dartmouth core.
Dartmouth is great place to raise a family, run a business and live a quality life surrounded by some beautiful scenery, so when you require financial services in Dartmouth, look no further than Brad Wadden at the local Mortgage Center office. We will be pleased to help with mortgages, debt consolidations, buying a home and much more.
Choosing the Right Mortgage Broker
When It comes time to financing a home, a mortgage broker is similar to matchmaker in a relationship. We can you find the right lender, with the best mortgage for your needs, secure a competitive interest rate and save you lots of time and money in the process.
Just like a great matchmaker can make a big difference in finding the right partner, you'll also want to choose the right person to partner with when you decide to finance a home. While you may not require our assistance when buying a home, you'll likely find our guidance and support very helpful, as most do. Be sure to follow points below for the best outcome.
Conduct Research
Reach out to friends and family
Get referrals from your real estate agent
Read online reviews
Compare Brokers
What types of products are offered
What lenders do they work with
What fees are associated
Experience working with similar cases
Are You Financially Prepared?
Perhaps one of the most important aspects to getting a mortgage is preparing yourself, financially, before choosing a mortgage broker. Don't hesitate to reach out to me and I will be pleased to get you on the right path.
Find me on Social Media
I'm available on all major platforms.
Download My Application
Our Apple and Android app makes it easy to stress test your mortgage, estimate closing costs, compare options side-by-side, search for the best mortgage rates, email summary reports and is available in several languages including French, Chinese, Hindi and Spanish.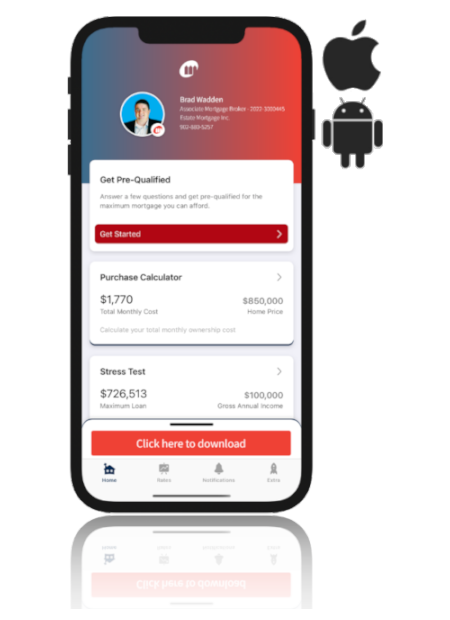 Financial Application Form
When you're ready, don't hesitate to find and fill out our highly secure, online application form or download and return the PDF version of our application.